All Hike Table Mountain guides are registered with the Department of Environmental Affairs and Tourism, and hold accredited qualifications in mountaineering and first-aid.
Table Mountain is our office as well as playground. With almost 100 years' Table Mountain hiking and climbing experience between us, we've seen the mountain in all its moods and facets. We know its nuances and are intimately acquainted with its terrain. Complementing our experience of the mountain is our experience in dealing with people on the mountain combined with our enthusiasm for sharing the mountain with others. Our defining qualities as Mountain Guides include: passion, enthusiasm, attentiveness, patience, competence, empathy, courtesy, friendliness and an easy-going manner.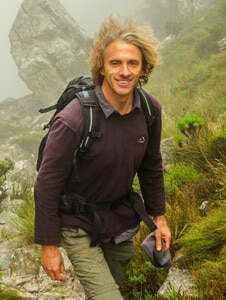 Riaan heads up Hike Table Mountain, an offshoot of his  passion for nature, adventure and the outdoors. Riaan is a highly-experienced, qualified and accredited Guide.
A born-and-bred Capetonian with a passion for the outdoor life, Mike enjoys nothing more than sharing the natural splendour of the Cape and its mountains with visitors.
The team's spring chicken, Hendre loves to hike, run and climb up Table Mountain. As an avid climber and mountain-runner, she spends a lot of time on the mountain.
Liesl fell in love with the mountains when she hiked Table Mountain at the age of seven and slept at the top. Forty years later, she still loves to be part of memories.
KEEN TO HIKE TABLE MOUNTAIN WITH US?